I have already paid. When will I receive my RESET KEYs?
If You have payed On-Line by PayPal or Credit Card You'l receive the email message with ordered RESET KEYs. Here is a sample of email message our customers get instant after on-line payment..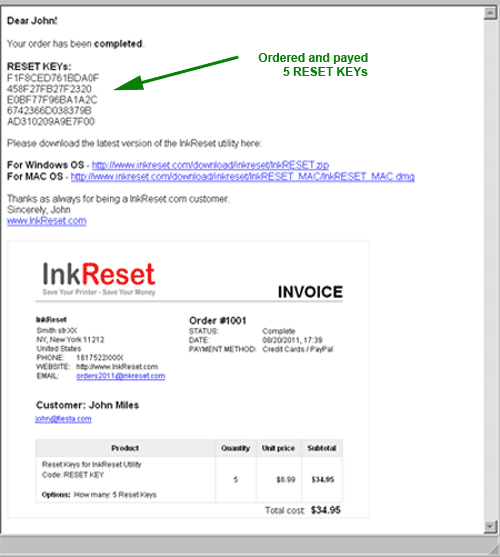 If you have made prepaid payment by Western Union you have to give us all information about your payment. We'll receive your Western Union payment in 2 bysiness days and send you RESET KEYs to Your email.
Have questions? Contact us!